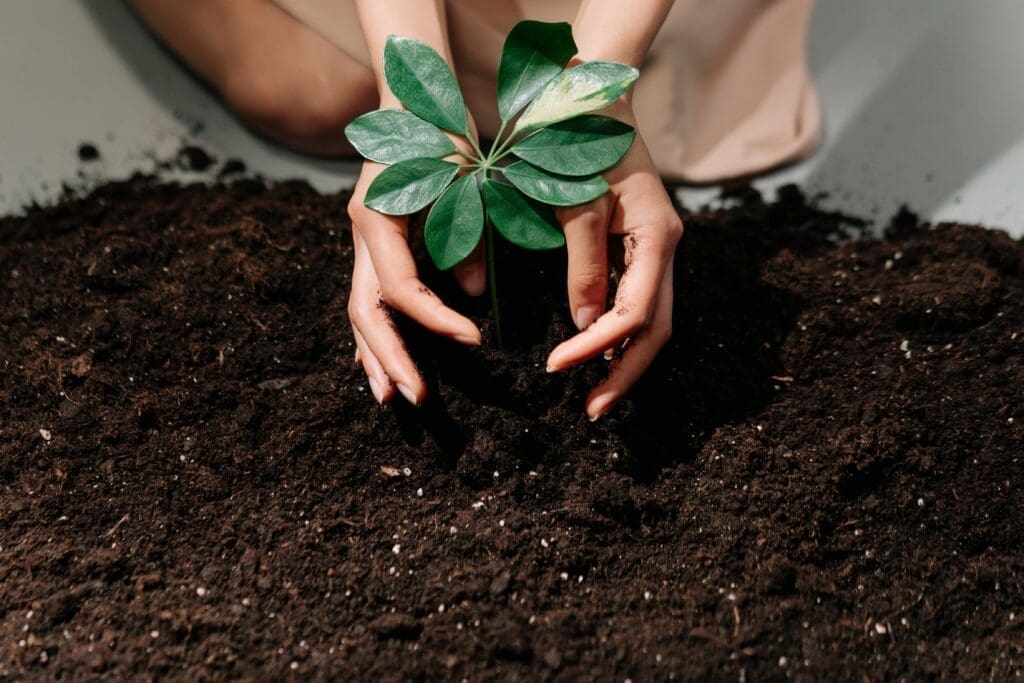 Compostable at home or compostable industrially: how to know what to do with your food packaging? We explain you everything!
Composting consists of valorize By turning them into a natural fertilizer. Thanks to the water and the oxygen present, the microorganisms contained in the composed materials decompose and turn into a nutrient-rich potting soil: the compost.
Technique widely used for gardening since it improves soil fertility, composting is also a more and more solution to reduce our waste.
You would have understood it ; compost is good for the planet, just like your garden !
Home or Industrial Composting?
How to adopt home composting?
For Transform your organic waste into compost, simply install a composter In your garden, then obviously to put the right waste:
Fruit and vegetable peelings;
Crushed egg shells;
Tea bags, coffee marc and filter (torn) if it is paper;
Dead leaves, plants, faded and hay flowers, grass and weeds (dried in advance), waistwood and brush (finely cut);
Paper, cards and cellulosic fabrics (paper handkerchiefs, paper towels, newspaper, etc.). Avoid colored parts that may contain heavy metals; in small quantities compared to the total volume
Horse manure, rabbit, goat etc. and litter of small herbivorous animals (rabbit, guinea pig etc).
Make sure mix, once a minimum every two weeks during the first two months. It is also important toventilate and D'humidify your compost.
Apart from this waste, some products, including packaging are also compostable at home. They are identifiable because they have the label « OK Home Compost »You will find the logo below:
For example, it finds it on the bags of fruits and vegetables or cardboard packaging.
the industrial composting is a process natural of revaluation of our waste in large quantities. This process consists of three steps:
The waste is sorted and crushed;
The waste is placed in a lot, sometimes contained in silos;
The waste is sifted and mixed with other organic materials to complete maturation.
Industrial composting is useful in order to enhance large volumes of waste, but also because certain subjects require conditions of temperature and D'humidity in order to degrade. Thus, high temperatures, combined with optimum humidity, degrade and transform waste.
This is the case with some packaging like the bags (fruits and vegetables, cabas) and Eco-responsible food packaging: cups, meal boxes, in Biosourced materials and biodegradable (Bagasse, Pla, Kraft).
Unfortunately, there is no need for a large-scale industrial composting infrastructure collection or infrastructure. Nevertheless, know that industrially compostable waste is identifiable through one of the logos below:
These logos certify that the products are compliant to the European standard EN 13432 (Europe) or american (BPI). The latter also attest that the waste is biodegradable up to 90% in 6 months, under industrial composting conditions.