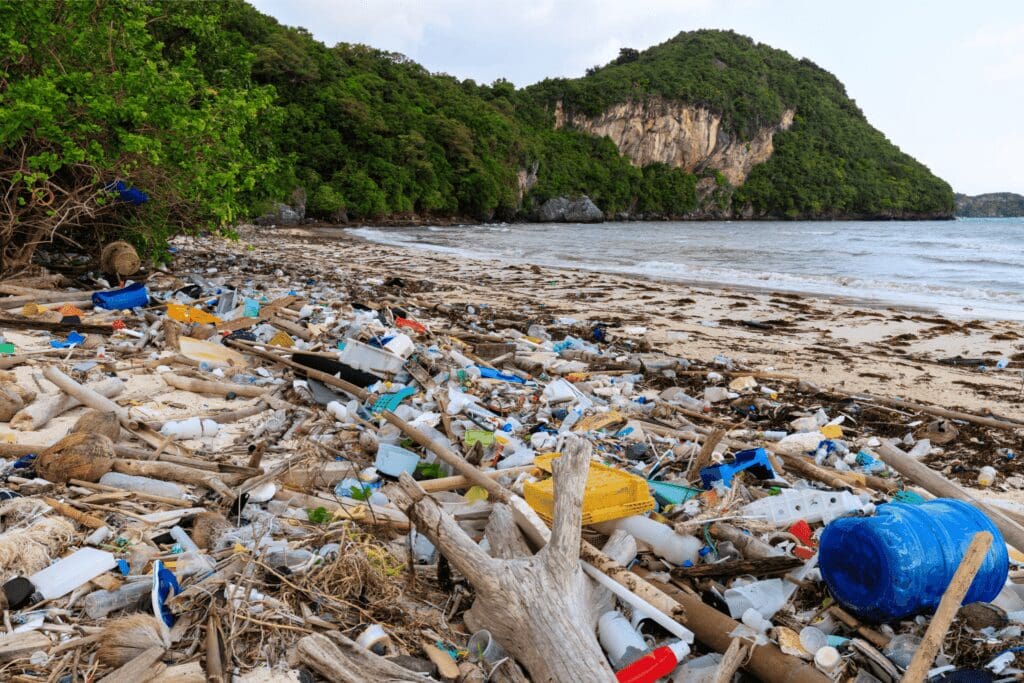 Chile, an example to follow in terms of ecological transition
Like most countries, Chile is impacted by plastic contamination and place the ecological transition at the heart of his policy. In effect, nearly 23,000 tonnes of plastic waste are produced each year in Chile. A large part is thrown along the coasts of the country, then ends in the Pacific Ocean. Sad finding that Chile decided to remedy. Let's take a few examples of legislative decisions implemented to achieve this gaol.
Chile: Prohibition to use single-use plastic packaging and cutlery
While Chile was the first country of Latin America to prohibit the uses of plastic bags, the country accelerates his transformation also about packaging.
Since February 2022, it is no longer possible to use single use food packaging made with plastic. The restaurants and other shops have had to adapt: ​​the cups, cutlery and other plastic packaging gave way to new compostable or recyclable food packaging solutions (kraft, PLA, etc). By 2024, any food packaging must be designed from renewable resources and certified compostable industrially. The industrial composting sector is further developing.
REP Law in Chile: New Industrial Compost Opportunities
Initiatives of industrial composting multiply in order to achieve the goals set by the Chilean government, like Henkel Chile, who launched in 2017 its Industrial composting process. The Biofeed Chilean company has also proposed A unique machine in the world allowing to reduce food waste up to 90% in 24 hours!
In addition to businesses, municipalities also participate! Santa Juana, Talcahuano, Talca and others have installed industrial composting factories powered mainly by organic waste (or compostable food packaging) from fairs and gardens. Home collections should be established shortly.
The ecological consciousness of consumers: a key element of the ecological transition
In 2017, the rate of waste recycling in Chile was only 10%. In order to cope with current environmental issues, the REP law (Responsibility of the producer) defined as priority the recycling of 6 types of products: packaging, electrical / electronic devices, lubricating oils, batteries (small and big) and tires. To do this, the law aims to ensure that used products be delivered by their users to an intermediary, which subsequently returns them to the original manufacturer or the distributor responsible for their recycling.
The hardest nevertheless remains to evolve the Chilean mentalities: the domestic recycling only represented 2% in 2017. For this, campaigns to raise public awareness are spreading. The metropolitan area of ​​Santiago has put in place a program over 2 years to transmit the importance of sorting household waste. Companies also participate: Coca-Cola has for example implemented recycling programs in 37 schools.
The plastic pollution is a major problem that concerns Chile as any other country in the world. To remedy this, the entire population is concerned: companies and various organizations, also civilians.
$ 3.4 million was allocated to the Chilean Ministry of the Environment to finance projects, programs and actions to reduce waste production and increase the recovery rate of the latter.
If companies make every effort to recycle more and better, the population has to properly sort waste so that they can be collected and then revalued.
This is a real environmental issue common to all. Let's hope that other countries follow the example of Chile.
* Sources: