Food packaging is a major issue for restaurants and businesses offering takeaway services. With the rise of this consumption mode, the quantity of disposable packaging used every day continues to increase, leading to significant environmental consequences. In response to this reality, an increasing number of consumers are sensitive to environmental issues and are seeking more sustainable alternatives.
In this context, eco-friendly food packaging appears as a solution to meet the growing demand for takeaway while respecting the environment. This is a real opportunity for businesses to differentiate themselves by offering more sustainable alternatives and to raise awareness among their customers about environmental issues.
In this article, we will explore the importance of eco-friendly food packaging in the current context of takeaway. We will look at the different existing alternatives, the advantages and disadvantages of each, as well as the criteria to consider in making the best choice in terms of sustainability and economic efficiency.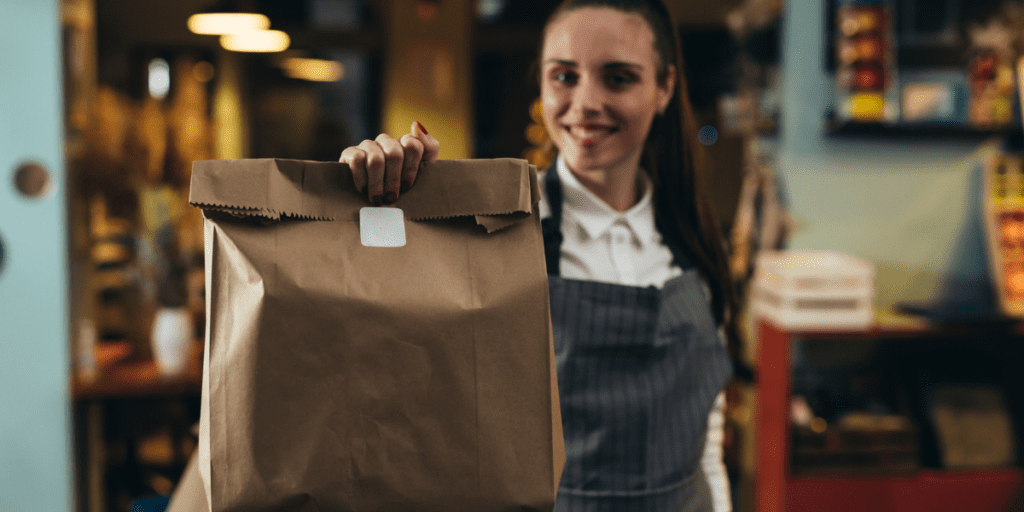 II. The advantages of eco-friendly food packaging
The use of eco-friendly food packaging has numerous benefits for the environment, customers, and businesses.
Firstly, the use of eco-friendly packaging contributes to reducing environmental impact. Unlike traditional packaging, eco-friendly packaging is generally made from renewable or recycled materials, which reduces waste and consumption of natural resources.
Secondly, customers are increasingly environmentally conscious and more likely to choose businesses that use eco-friendly packaging. By using sustainable and environmentally friendly packaging, businesses can enhance their brand image and retain their customer base.
Finally, the use of eco-friendly packaging can also have a positive impact on the profitability of the business. Although eco-friendly packaging may be slightly more expensive to purchase, it can help reduce costs associated with waste disposal and environmental management. Additionally, businesses can benefit from government grant programs or other tax incentives for having a sustainable development policy.
In summary, the use of eco-friendly food packaging is beneficial at several levels: for the environment, customers, and the businesses themselves. It is therefore crucial for businesses to take these advantages into account.
III. Eco-Responsible Packaging Materials
There are several options for eco-responsible food packaging on the market, each with its own advantages. Here are the main ones:
Recycled cardboard : Made from recycled paper, recycled cardboard is a popular food packaging option due to its strength and ease of recycling. It is also biodegradable, meaning it decomposes quickly without harming the environment.
Bioplastics : Unlike traditional plastics, bioplastics are made from renewable organic materials such as corn starch. They are also compostable and decompose quickly without leaving harmful residues in the environment.
Natural materials : Natural materials such as banana leaves, coconut shells, and bamboo are also eco-responsible packaging options. They are biodegradable and compostable, and their use also helps support local communities that grow them.
Glass : Glass is an eco-responsible food packaging option for liquid foods such as juices and smoothies. It is reusable and infinitely recyclable, and it is also non-toxic and does not release harmful chemicals.
It is important to choose the right material for your food packaging based on your product, business needs, and environmental impact. By choosing eco-responsible materials, you can reduce your environmental footprint and meet the growing demand from consumers for sustainable packaging.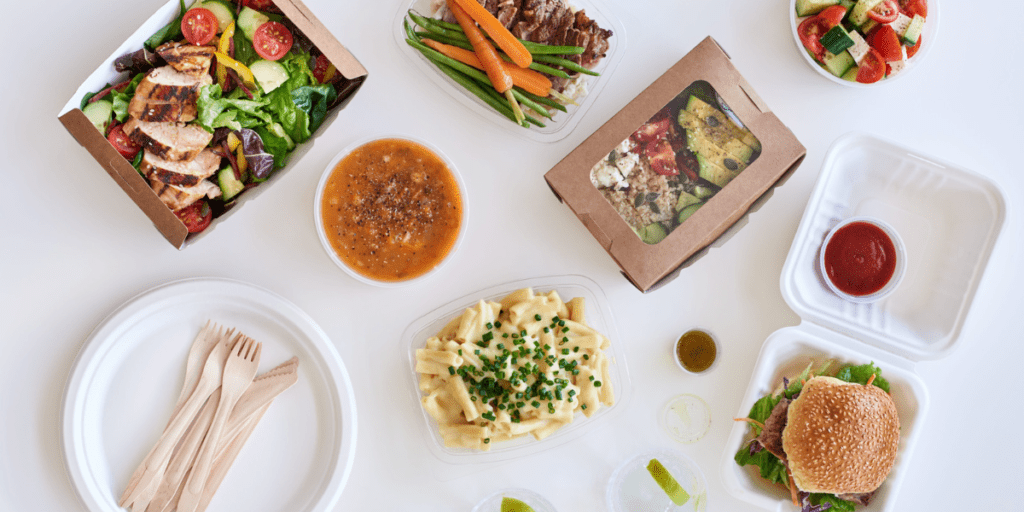 IV. Food packaging regulations
Food packaging regulations are strict and it is important to comply with them to ensure the food safety of customers. In Europe, the use of certain materials in food packaging is regulated to protect public health and the environment.
The European regulation on materials and articles intended to come into contact with food establishes a positive list of authorized materials. Companies must therefore ensure that they only use approved materials for packaging their food products.
In addition, food packaging must also comply with local regulations on the environment and recycling. In France, for example, the law on energy transition requires companies to offer their customers reusable, recyclable, or compostable packaging solutions.
It is therefore essential to research the regulations in force in your region and to work with your suppliers to find eco-responsible food packaging solutions that comply with these regulations. By acting responsibly and complying with regulations, you can offer your customers sustainable food packaging options while ensuring their safety and health.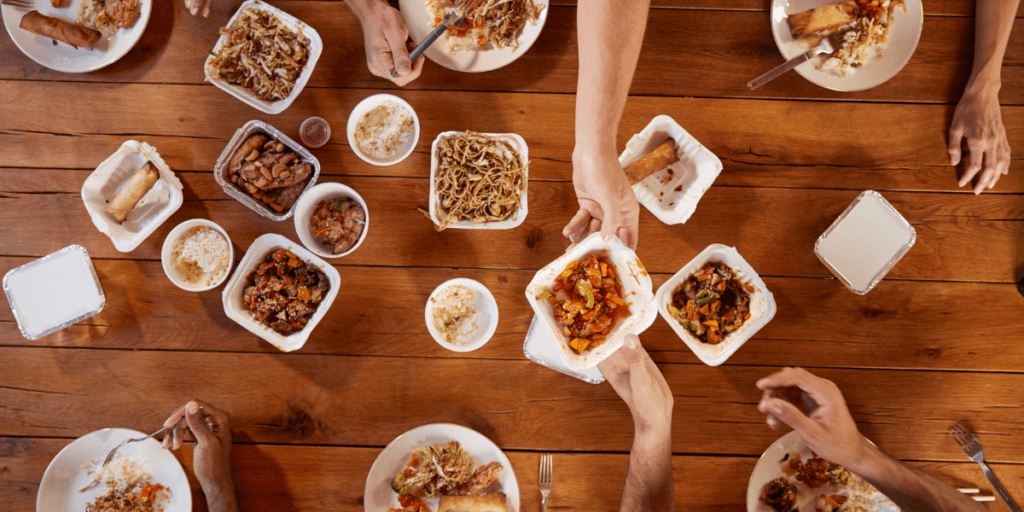 V. Companies that have succeeded in meeting demand
More and more companies are seeking to meet the growing demand for takeout while reducing their environmental impact through the use of eco-friendly food packaging. Here are some examples of companies that have succeeded in meeting the challenge:
These companies have shown that it is possible to meet the growing demand for takeout while reducing the environmental impact through the use of eco-friendly food packaging.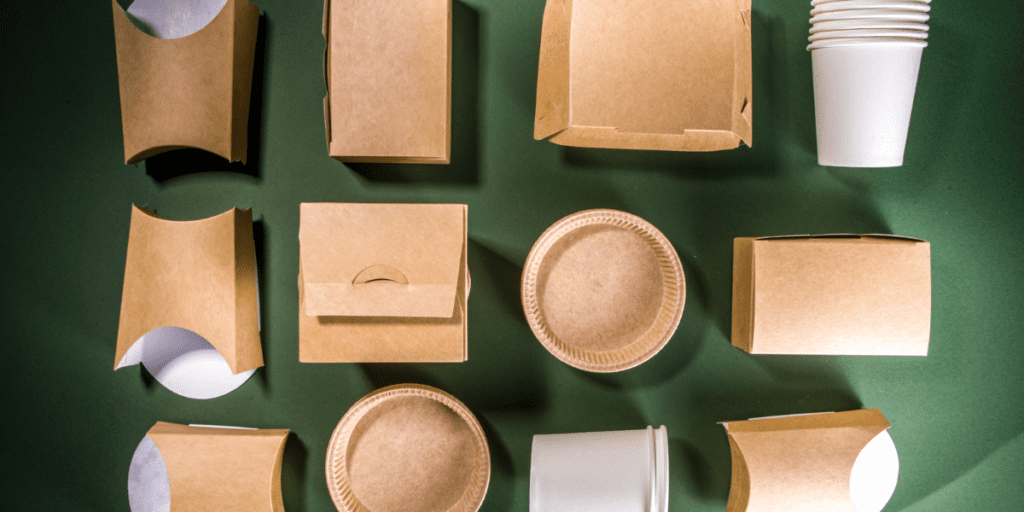 VI. How to implement an eco-friendly food packaging strategy
There are several ways to implement an eco-friendly food packaging strategy to meet the growing demand for takeout. Here are some practical tips to help you get started:
Choose the right materials : It is important to choose eco-friendly materials for your food packaging, such as compostable, biodegradable, and recyclable materials. Look for local suppliers to reduce the environmental impact of material transportation.
Communicate with your customers : Let your customers know that you are using eco-friendly food packaging by including information on your packaging, website, and social media. Highlight your commitment to the environment and encourage your customers to participate in your initiative.
Encourage recycling and reuse : Implement recycling and reuse programs to encourage your customers to reduce their environmental impact. Offer discounts to customers who bring their own reusable containers.
Manage waste efficiently : Establish a plan for efficient waste management, including selective collection and composting, and train your staff on eco-friendly waste management practices.
By following these tips, you can implement an effective eco-friendly food packaging strategy that meets the needs of your customers while minimizing the environmental impact of your business.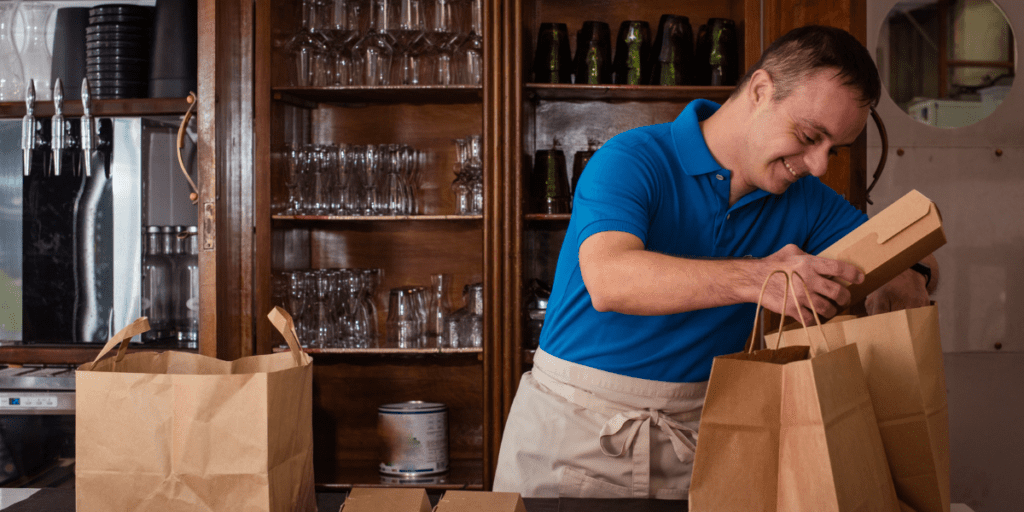 In conclusion, the use of eco-responsible food packaging has become a priority for businesses offering takeout. Not only does this respond to a growing demand from customers for more environmentally friendly practices, but it can also bring economic benefits such as customer loyalty and improved brand image.
It is important to understand the benefits of eco-responsible materials available on the market and to comply with food packaging regulations. By taking steps to implement an eco-responsible food packaging strategy, businesses can reduce their impact on the environment while meeting the demands of their customers.
Ultimately, implementing an eco-responsible food packaging strategy can help businesses meet the growing demand for takeout while contributing to preserving our environment for future generations.