The FSC (Forest Stewardship Council) label is an increasingly recognized environmental certification worldwide. Indeed, it guarantees that wood and paper products come from responsibly managed forests in terms of environmental, social, and economic aspects.
If you are concerned about the impact of your purchases on the environment, it is essential to understand the importance of this certification and how to recognize it.
In this article, we will explain everything you need to know about the FSC label, its history, criteria, and functioning, so that you can make informed choices when making your purchases.
II. What is the FSC label ?
The FSC label, which stands for "Forest Stewardship Council" or "Council for Good Forest Management," is an international certification that guarantees sustainable forest management. This certification was created in 1993 following the Rio Earth Summit, where governments called for the creation of international standards.
It is the result of collaboration between:
Environmental organizations
Representatives of indigenous peoples
Forest owners
Forest companies
Workers in the forest industry
Scientists
Together, they developed standards for responsible forest management that take into account environmental, social, and economic aspects.
The FSC label allows consumers to choose products from sustainably managed forests. FSC-certified products are marked with a logo that indicates that the wood or paper comes from forests that have been verified and certified according to FSC standards. This certification guarantees that forest management is ecologically viable, socially beneficial, and economically viable.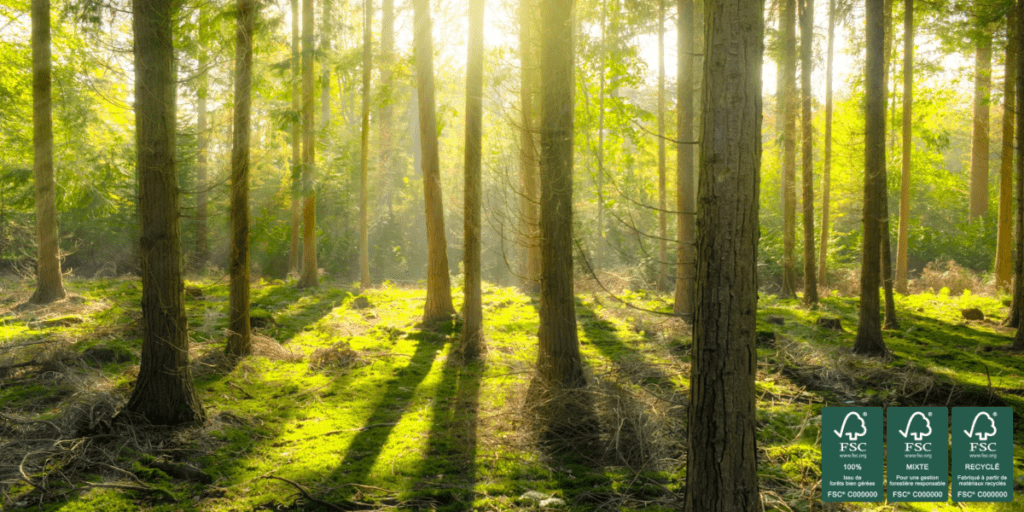 III. FSC Certification Criteria
The criteria for obtaining FSC certification are rigorous and strict. In order to obtain this certification, companies must comply with social, environmental, and economic standards.At the environmental level, companies must prove that they manage their forests sustainably, ensuring the preservation of biodiversity, natural habitats, and water resources. They must also limit the use of harmful chemicals and preserve soils.
At the social level, companies must respect workers' rights, provide safe and fair working conditions, and promote diversity and equal opportunities. They must also establish positive relationships with local communities, taking into account their needs and involving them in decisions.
Finally, at the economic level, companies must be financially viable and manage their operations in a transparent and responsible manner.
These criteria are evaluated by independent auditors who visit the companies' production sites to verify their compliance. Only companies that meet all of these rigorous criteria can obtain FSC certification.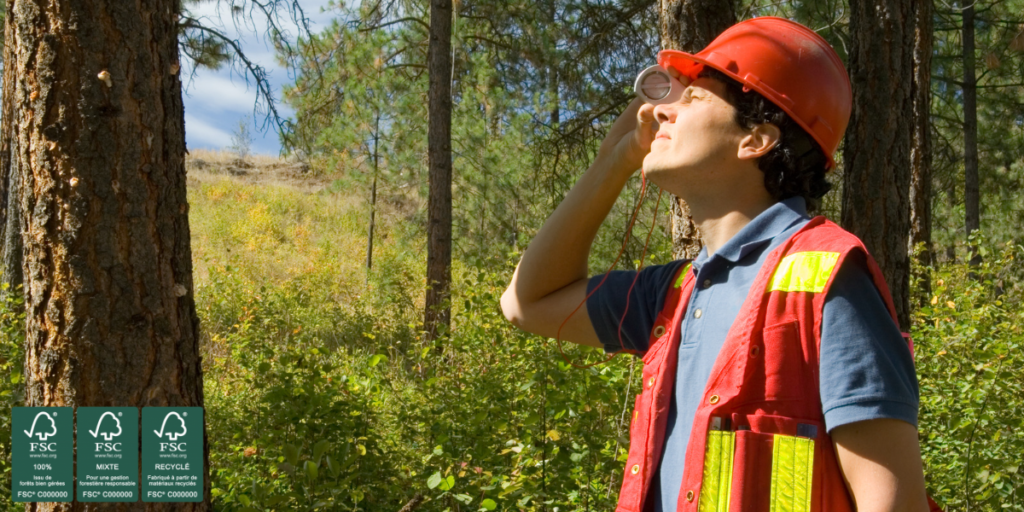 IV. The importance of the FSC label for the environment
The importance of the FSC label for the environment is undeniable. Indeed, the FSC label encourages responsible forest management and promotes the protection of ecosystems. By certifying forests managed according to criteria, the FSC label helps preserve biodiversity and ensures the sustainability of forest resources for future generations.
The FSC label also provides traceability of the supply chain, from forest to final product, thus guaranteeing that products bearing the label come from sustainable sources. This enables consumers to make informed choices and opt for environmentally friendly products.
Finally, the FSC label contributes to the fight against climate change by promoting sustainable forest management and encouraging tree planting to increase the carbon storage capacity of forests. It is therefore an important tool in the transition to a greener economy.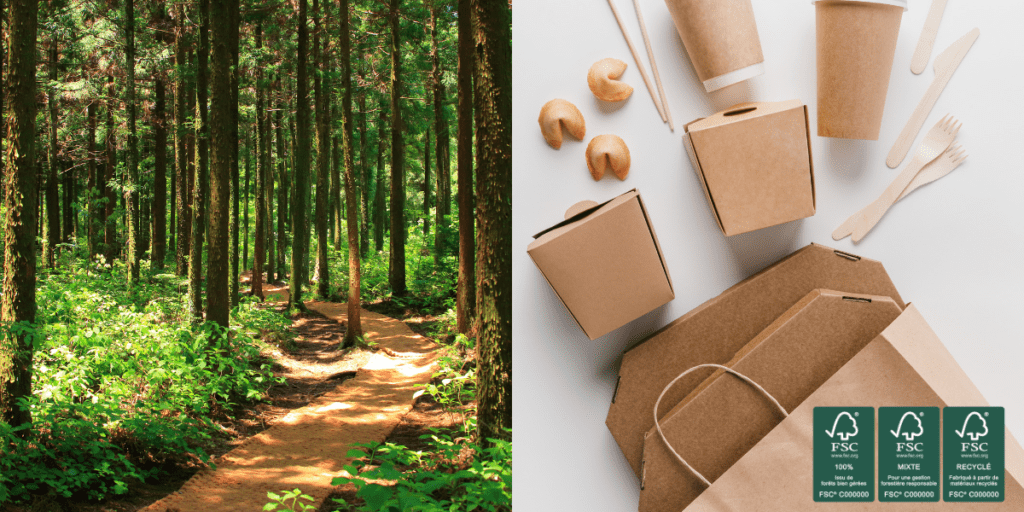 In conclusion, the FSC label is an important tool for promoting ecological forest management. It allows consumers to choose wood products that have been produced in an environmentally, socially, and economically responsible manner. The strict criteria for obtaining FSC certification ensure that forests are managed responsibly, protecting biodiversity and the rights of forest workers.
By choosing FSC certified products, consumers can contribute to the protection of our forests and our planet. It is therefore important to continue to raise awareness about the importance of the label and to encourage companies to obtain this certification.
Ultimately, it is a collective responsibility of all actors in the forest industry and consumers to protect our forests and our environment for future generations.
If you are interested in labels, we also invite you to check out our article on the GRS label that certifies recycled textiles.