Are you an environmentally conscious company or brand looking to certify your recycled textiles? The Global Recycled Standard (GRS) is the international reference standard for ensuring traceability and environmental and social certification of your products.
In this article, we will present in detail the GRS Label and its environmental and social requirements. We will also explain how to obtain certification and how it can enhance your CSR commitment. Follow the guide to learn everything you need to know about the Label!
II. What is the GRS Label?
The Global Recycled Standard (GRS) Label is an international standard that certifies the quality and traceability of recycled materials used in textile production. This standard is used to evaluate finished products as well as the entire supply chain, from waste collection to final production.
The environmental criteria of the GRS Label include:
Reduction of water consumption
Reduction of energy and raw material consumption
Responsible management of chemicals used in the production process
The social criteria of the standard focus on:
Employee working conditions
Respect for human rights
Implementation of ethical and sustainable business practices
The GRS certification thus guarantees the environmental and social quality of recycled textile products and offers total transparency throughout the production process.
III. Who is concerned by the GRS Label?
The Global Recycled Standard (GRS) Label primarily targets companies and brands in the textile sector that want to prove their commitment to the environment and social responsibility. Companies seeking GRS certification must meet strict criteria in terms of traceability of raw materials, waste management, and working conditions for employees.
However, distributors may also be concerned by the GRS Label if they want to offer their customers certified textile products that meet high environmental and social standards. Consumers are also concerned because the certification allows them to identify environmentally friendly and worker-friendly recycled textile products.
In summary, the GRS Label concerns all stakeholders in the textile supply chain, from production to distribution to retail. Companies and brands seeking to prove their commitment to the environment and social responsibility, as well as environmentally conscious consumers, can benefit from this standard.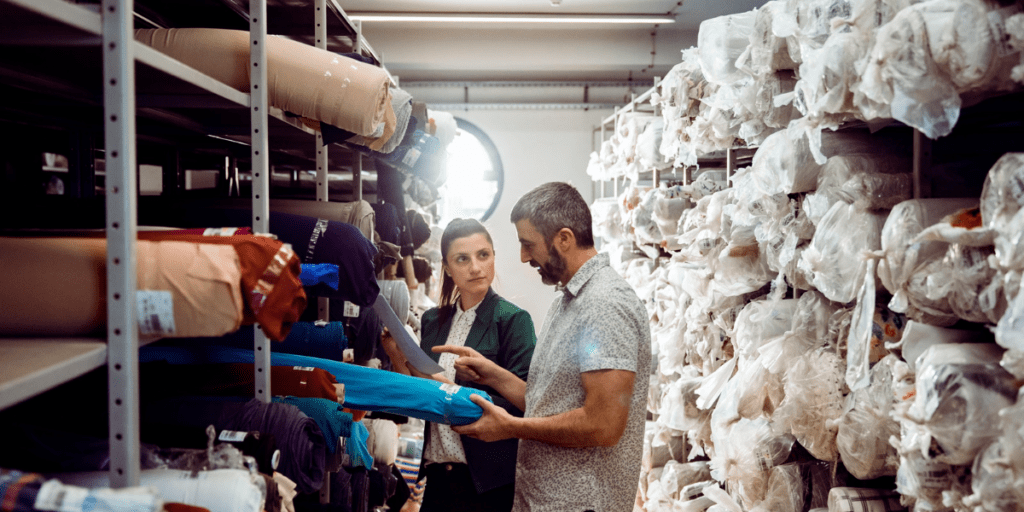 IV. How to obtain the GRS Label?
To obtain the Global Recycled Standard (GRS) Label, companies must go through an accredited independent certification body. Several organizations are recognized to issue GRS certification, such as Control Union, Ecocert, and SGS.
The certification process begins with a request to the chosen certification body. The organization will then conduct an on-site audit to evaluate the environmental and social practices of the company. This audit includes a review of documents, interviews with staff, and site observations.
Here's what is verified from an environmental point of view:
Compliance with legal requirements for water consumption, energy use, and greenhouse gas emissions
Control of wastewater and compliance with associated legal requirements
Implementation of a waste management system
Implementation of various requirements to manage environmental issues
Limitation of chemicals
From a social point of view, here's what is checked:
Establishment of a social responsibility policy
Prohibition of forced labor and child labor
Prohibition of discrimination, harassment, and abuse
Freedom of association and collective bargaining rights
Worker health and safety
Defined employment contracts and wages
Working hours
If the audit results are positive, the company receives the GRS Label. However, the process does not stop there. Certification bodies conduct annual checks to ensure that certified companies continue to meet GRS standards. These checks are essential to maintain the integrity and credibility of the GRS Label.
It is important to note that GRS certification is valid for a period of one year and must be renewed annually. Companies must therefore maintain their commitment to sustainable development to retain their GRS certification.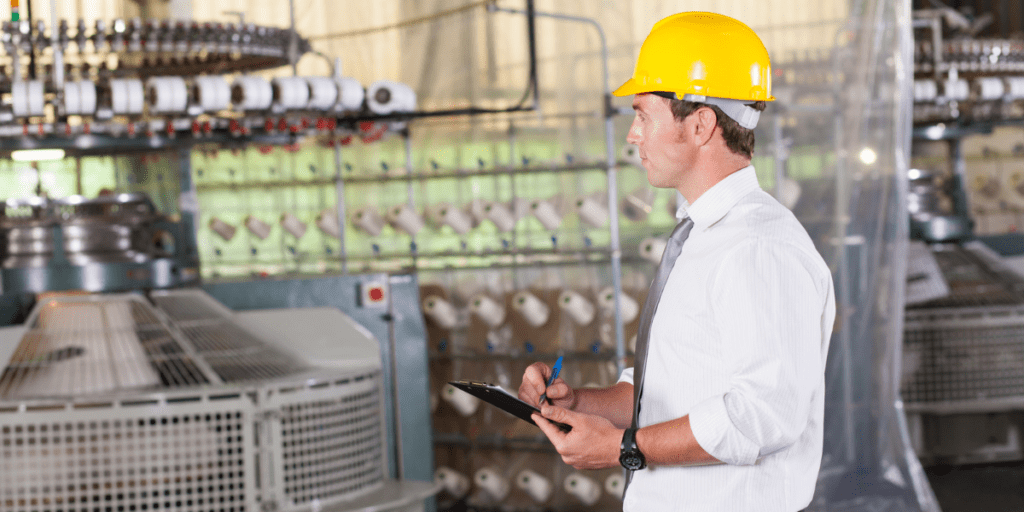 V. The benefits of the GRS Label
The GRS Label provides many benefits to companies that wish to engage in responsible textile production. First and foremost, it guarantees rigorous traceability of recycled products, from their collection to their transformation into yarn or fabric. As a result, brands can provide their customers with reliable information about the origin and composition of their products, thus enhancing their image of transparency.
In addition, the GRS Label allows companies to showcase their commitment to the environment and social responsibility. By meeting the strict criteria of the standard, they can communicate about their sustainable and responsible practices, thus differentiating themselves from the competition. Moreover, the certification can help to build customer loyalty among consumers who are increasingly aware of environmental and social issues.
Finally, the GRS Label can also contribute to the establishment of sustainable practices throughout the entire supply chain. By working with certified suppliers and partners, companies can encourage these actors to adopt practices that are more respectful of the environment and workers' social rights. This contributes to the development of a more responsible and sustainable textile industry as a whole.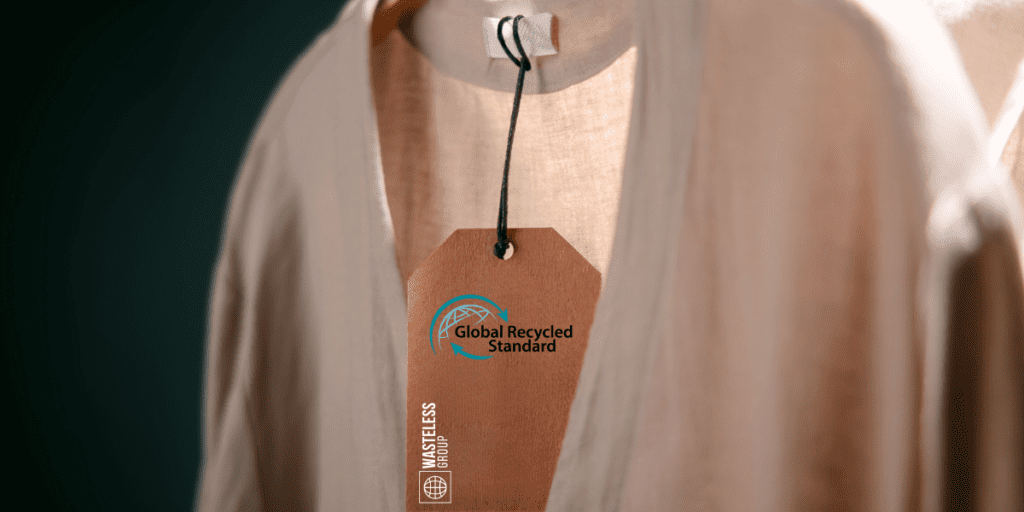 In summary, the GRS label is an environmental and social certification for recycled textiles that guarantees product traceability and adherence to high ethical and environmental standards. Textile companies, brands, retailers, and consumers can all benefit from this certification.
To obtain the GRS label, it is necessary to go through independent certifying organizations and follow a rigorous certification process with annual audits. The advantages of this certification are numerous, including the promotion of environmentally and socially responsible practices, as well as improvement of brand image.
If you are interested in similar environmental certifications, you can also check out our article on the FSC label for paper products. Together, these certifications can help promote a circular and environmentally friendly economy.